Stone & Terra Cotta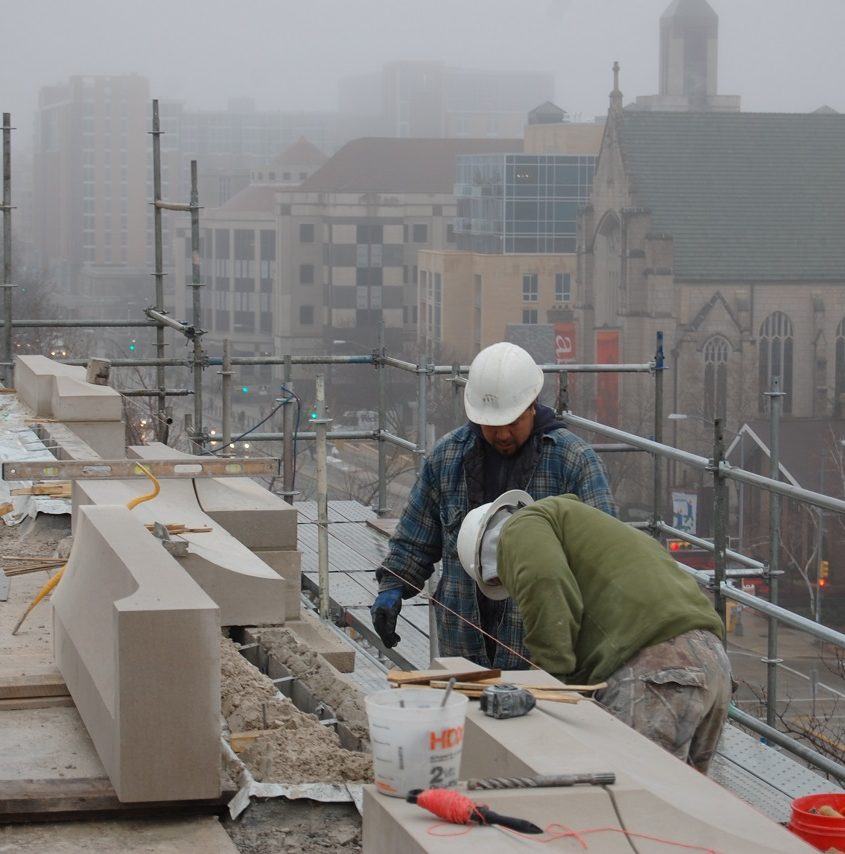 Architectural Terra Cotta ("cooked earth in Italian) was immensely popular in the United States from the late 1800s to the 1930s. Typically hollow cast and glazed to imitate stone, Terra Cotta was lightweight and considered a cheap alternative to natural stone. Historically, Terra Cotta was regarded as completely waterproof, requiring little to no flashing or drainage system. Unfortunately, due to this misconception, many Terra Cotta buildings have experience serious water-related failures early in their life. Today, Terra Cotta is still a prevalent masonry building material found in historic development within urban environments.
Why Masonry Restoration, Inc.?
The deterioration of glazed Terra Cotta units, mortar, metal anchoring systems, and masonry backups can be infinitely complex. This can cause a domino-like effect, in which the failure of one piece can cause the failure of the entire system. This emphasizes the importance of a long-term maintenance program. Your small investment in regular maintenance can prevent the need for a costly structural overhaul of your entire building.
Our experienced team is prepared to tackle any unique situation your structure may present, including overcoming inconsistencies in building practices, past repairs, and the complexity of your building's internal components. We offer a full range of solutions to accommodate any of your Terra Cotta repair needs:
Stabilization
Re-pointing
Patching
Piece Replacement
Re-anchoring
Sealant Replacement
Flashing Remediation
Replacement using Terra Cotta and a variety of alternatives
Stone
Fiberglass
GFRC
Precast concrete
Cast Stone
Rebuilding
Anchoring System
Adjacent Terra Cotta